ABOUT THE SHOW
From the producers behind Comedy Central's This Is Not Happening, Netflix's The Degenerates and TruTV's Laff Tracks…
Unprotected Sets returns to Epix for a third season of raucous comedy, filmed live in Los Angeles. This year's line-up is the show's strongest group yet, and comedy fans know that the opportunity to see a top-class one-hour set in LA is rare. So pick your favorite(s) of these 8 killer headliners and come watch them bust your guts open in an intimate and historic rock club: the Mint on Pico.
Testing:
Audience members must undergo rapid Covid-19 antigen tests prior to entering the venue and must be FULLY VACCINATED (see Covid Policy). The production will provide free rapid testing at a location next to the venue prior to the show. Anyone who tests positive will not be permitted to enter under any circumstances. Thanks in advance for undergoing a test on the show's behalf. Testing time arrivals are between 6:00PM-6:30PM for all 7:30PM shows and 8:00PM-8:30PM for the 9:30PM tapings.
Tuesday, October 26th 7:30PM - Ali Siddiq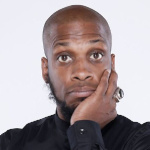 Ali Siddiq is stand-up comedian, public speaker, and writer out of Houston. Ali's unique style of stand-up began behind the walls of incarceration, an incubator for interesting experiences and good stories. As seen on Rogan, This Is Not Happening, and the hourlong special It's Bigger Than These Bars
Tuesday, October 26th 9:30PM - Tom Thakkar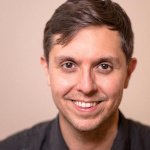 Tom Thakkar is a comedian from Bloomington, Indiana living in Brooklyn. He's appeared on CONAN, Comedy Central Presents, This Week at the Comedy Cellar, and more!
Wednesday, October 27th 7:30PM - Chanel Ali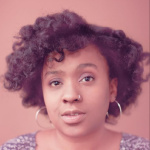 Chanel Ali is a standup comic who blossomed on the Philadelphia circuit before taking her talents to NYC. Her debut comedy album, Chanel No. 1 debuted at #2 in 2020. Her credits include MTV's Girl Code, the Comedy Central Stand-Up / Refinery29 series Taking the Stage, and Netflix's Dash and Lily.
Wednesday, October 27th 9:30PM - Emma Willmann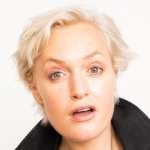 Emma Willmann is a stand-up comedian, actress, and podcaster, described by Paste as a comic who's "mastered chaos under control." She's had memorable appearances in Crazy Ex-Girlfriend and Crashing, along with standup appearances on Colbert and on Netflix's The Lineup.
Thursday, October 28th 7:30PM - Chad Daniels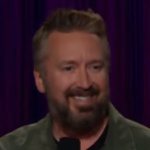 With close to a billion streams of his six albums, Chad Daniels is one of the most listened to comedians of all time. His stand-up has been featured The Late Late Show with James Corden, Late Night with Conan O'Brien, WTF with Marc Maron, and has performed on Conan three times.
Thursday, October 28th 9:30PM - Louis Katz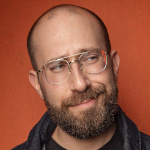 Louis Katz's comedy deftly combines the highbrow and the lowbrow, creating a truly unique style that has been described as "cerebral filth." Throughout his career, Louis' stand-up has been featured on NBC, HBO, and 5 times on Comedy Central, including his own half-hour special and an appearance on their storytelling show, "This Is Not Happening," which has since been viewed over 2.7 million times on youtube.
Friday, October 29th 7:30PM - Lynne Koplitz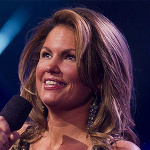 Unabashed Menopausal New Yorker and self-proclaimed lifelong bachelorette, Lynne Koplitz offers advice to men and comfort to women when dealing with hormones. Lynne's appeared in The King of Staten Island, Chris Rock's Top Five, and recently with Pete Davidson and Jon Stewart in their benefit "NYC Still Rising After 20 Years: A Comedy Celebration" at Madison Square Garden.
Friday, October 29th 9:30PM - Ronnie Jordan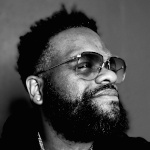 Ronnie Jordan is a husband, a father of 2, and a road warrior who once put down 102 college shows in 112 days. In between club shows and military bases, he averages 80 college performances a year. Ronnie is also a member of the MoreThanCulr podcast, co-host of Bossip, founder of the OfficialBlessedAF.com brand, and was the comedy writer for the Drake ft Future video "Life Is Good," the 2020 video of the year with over 1 billion streams.
Filming @ The Mint
6010 W Pico Blvd,
Los Angeles, CA
-
MAP