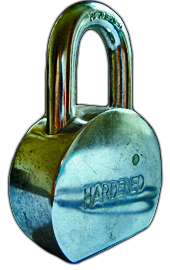 The Black List NYC Privacy Policy.
Thank you for visiting our web site. Your privacy is important to us. To better protect your privacy we provide this notice explaining our online information practices. You are encouraged to review the privacy policy whenever you visit the site to make sure that you understand how any personal information you provide will be used.
Distribution of Information:
We DO NOT sell, trade or otherwise transfer to any outside parties or anyone for that matter any information provide by you to The Black List NYC. To prevent unauthorized access, maintain data accuracy, and ensure the correct use of information, we have put in place appropriate physical, electronic, and managerial procedures to safeguard and secure the information you provide.
The Information We Collect:
This notice applies to all information submitted to The Black List NYC website or via E-Mail. The information you provide is used to fulfill your specific request only. The types of personal information collected by us are:
Your Name.
Email Address.
Telephone Number.
Age Range.
The Way We Use Information:
The information provided by you is used to accommodate your ticket request and to confirm that you will be attending a show taping or to inform you about last minute ticket availability. In the unlikely event of a show time change or show cancellation, we may also call your phone to keep you updated. We may also inform you via email about upcoming TV show tapings in the NYC area. You can always opt-out of such updates by submitting a Removal Request.
We never use or share your personal information in any way unrelated to the procedures described above.
Cookie/Tracking Technology
There are absolutely no tracking cookies or any other kind of tracking technology used anywhere on TheBlackListNYC.com website.
Contact Us
If you have ANY concerns or questions about your privacy when using our website or getting tickets to free TV show tapings, please feel free to contact us at: admin(at)theblacklistnyc.com. We are happy to hear from you and eager to address any privacy issues you might have.
Thank You Very Much
-- The Black List NYC.com