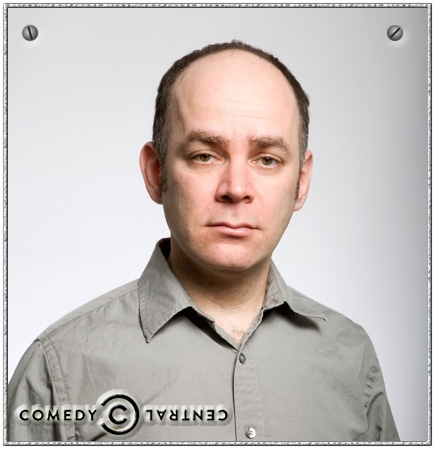 Todd Barry
ONE HOUR COMEDY CENTRAL SPECIAL
At The Gramercy Theater
127 East 23rd street in Manhattan MAP
Thursday, December 1st 2011
Two Shows - 7:15PM and 9:15PM
---
"
Comedy savants revere this Conan and Letterman veteran's hushed, singsong sarcasm.
" - Entertainment Weekly
New York City-based comedian and actor Todd Barry is widely recognized for his roles as the bongo-playing "Third Conchord" on HBO's
Flight of the Conchords
and Mickey Rourke's deli boss in 2009 Oscar winner
The Wrestler
, and renowned throughout the entertainment industry for his nuanced, measured, and thoroughly original approach to stand-up. Todd is a frequent guest star on the FX Hit show "Louie" playing himself. He has earned the U.S. Comedy Arts Festival's Jury Award, praise from Ricky Gervais as one of the best comedians of 2009, and accolades from
The Onion's
A.V. Club, which declared
Medium Energy
one of the best comedy albums of the decade. Check out some of Todd's stand-up
here
BE PART OF OUR EXCLUSIVE LIVE AUDIENCE!
FILL OUT FREE TICKET FORM BELOW
This show has finished taping. Please check your local TV listings for showtimes.
---
*
All fields are required.
---
Please DO NOT submit double requests. If you requested tickets via E-Mail already, do NOT request them again here.
This information is NOT shared, sold or used for any purposes other than to accommodate your ticket requests. Our Privacy Policy is available
Here
.
Thank you very much for your interest in the show.
- TheBlackListNYC
Audience Department.