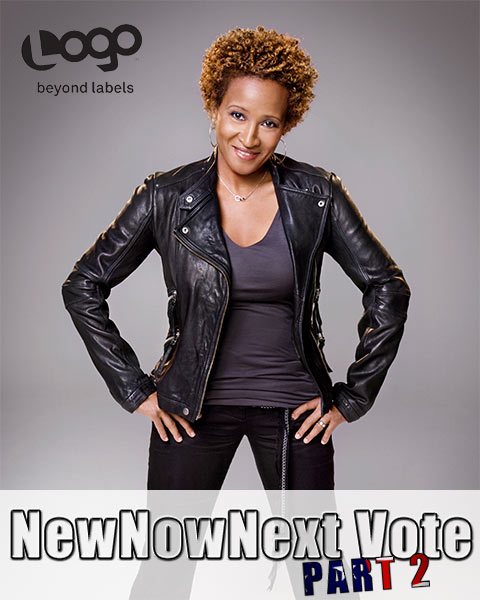 "NEWNOWNEXT VOTE
WITH WANDA SYKES"


Part 2

Filming Friday November 2, 2012 at 7:15PM

At the MTV Studios in Times Square

1515 Broadway, New York, NY 10036 MAP
---
The "
NewNowNext Vote with Wanda Sykes
" election special is hosted by politically-minded comedian and TV personality Wanda Sykes and will educate, activate and entertain viewers while shining a spotlight on the state of national politics through an LGBT lens. The past few years have seen tremendous progress for the LGBT community: the repeal of "Don't Ask, Don't Tell," marriage equality continues to gain momentum, and the widespread integration of gays into the mainstream. A Logo Special to air the night before this crucial election will motivate viewers to get out and vote. The special will feature a rapid-fire, roundtable format with notable panelists to include comedians, news members and politicians, discussing topics for the LGBT voter including; gay marriage, the economy and healthcare. Don't miss being a part of this entertaining and empowering television event.
BE PART OF OUR EXCLUSIVE LIVE AUDIENCE!
FILL OUT FREE TICKET FORM BELOW
This show has finished taping. Please check your local TV listings for showtimes.
---
*
All fields are required.
---
Please DO NOT submit double requests. If you requested tickets via E-Mail already, do NOT request them again here.
This information is NOT shared, sold or used for any purposes other than to accommodate your ticket requests. Our Privacy Policy is available
Here
.
Thank you very much for your interest in the show.
- TheBlackListNYC
Audience Department.