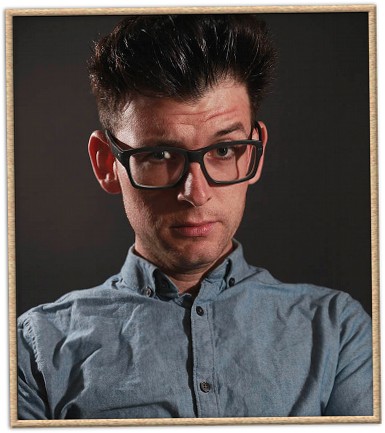 Moshe Kasher Comedy Special
Filming at The New Parish
579 18th St. Oakland, CA MAP
Thursday, January 12th 2012
Two Shows - 7:30PM and 10:00PM
---
Come catch Moshe as he returns to his home town for his one hour special. A regular panelist on Chelsea Lately, Moshe Kasher has also been featured on Fox, NBC, VH1, MTV and more. In 2009, he was named "new comic of the year" by Itunes. In 2010 he was featured on Late Night With Jimmy Fallon. In 2011, he performed on the John Oliver Stand Up Comedy Show on Comedy Central. In 2012 he will be featured on an episode of Showtime's Shameless, where he will play a deaf, crack addicted, paraplegic male prostitute on his death bed. His mother is very proud. This March 28th, he will release his first book through Grand Central Publishing, "Kasher In The Rye" a comedic tale of his troubled childhood growing up in Oakland. He currently lives alone in Los Angeles. Desperately alone.
BE PART OF OUR EXCLUSIVE LIVE AUDIENCE!
FILL OUT FREE TICKET FORM BELOW
This show has finished taping. Please check your local TV listings for showtimes.
---
*
All fields are required.
---
Please DO NOT submit double requests. If you requested tickets via E-Mail already, do NOT request them again here.
This information is NOT shared, sold or used for any purposes other than to accommodate your ticket requests. Our Privacy Policy is available
Here
.
Thank you very much for your interest in the show.
- TheBlackListNYC
Audience Department.