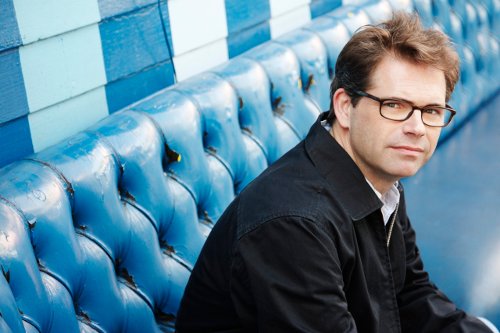 See Dana Gould Tape His
Comedy TV Special
Filming at the Neptune Theater in Seattle
1303 Northeast 45th St.
Seattle, WA 98105 - MAP
Friday, March 29th, 2013
Two Shows - 7:00PM and 9:30PM
Tickets Are Complimentary
---
Dana Gould is widely regarded as one of the founders of alternative comedy. The Boston native started his professional career at the tender age of seventeen, and has racked up an impressive list of credits, having spent seven years as a writer and producer on The Simpsons, as well as serving as a writer and performer on the now-legendary Ben Stiller Show. He appears regularly on late night television, from Letterman to Conan to Kimmel and has had his own stand-up specials on HBO and Showtime. He has appeared on Seinfeld, Real Time With Bill Maher and even portrayed himself on an episode of Family Guy. His first comedy album, Funhouse is considered required listening among new comedians. Next fall, Dana will be seen, in a serious role, as an LAPD mob detective in TNT's upcoming drama "Lost Angels," and his podcast, The Dana Gould Hour, which debuted last year, appeared on many top ten podcast list's at year's end. His new one hour special, "I Know It's Wrong" tapes this March in Seattle at The Neptune Theater.
BE PART OF OUR EXCLUSIVE LIVE AUDIENCE!
FILL OUT FREE TICKET FORM BELOW
This show has finished taping. Please check your local TV listings for showtimes.
---
*
All fields are required.
---
Please DO NOT submit double requests. If you requested tickets via E-Mail already, do NOT request them again here.
This information is NOT shared, sold or used for any purposes other than to accommodate your ticket requests. Our Privacy Policy is available
Here
.
Thank you very much for your interest in the show.
- TheBlackListNYC
Audience Department.