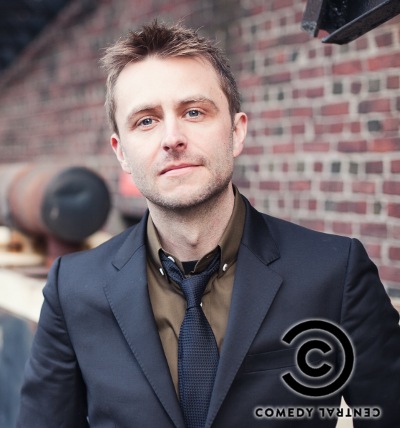 Chris Hardwick
Comedy Central Special
Filming at NYU's Jack H. Skirball Center for the Performing Arts
566 LaGuardia Place, NYC, NY MAP
Friday, February 17th 2012
Two Shows - 7:15PM and 9:15PM
---
Chris Hardwick is a professional stand-up comedian, author, TV personality and a self proclaimed nerd. You may know him from his frequent appearances on Chelsea Lately, The Late Late Show with Craig Ferguson and most notably as the current host of AMC's first live after show "Talking Dead," which airs as a platform to discuss the network's highly rated show "The Walking Dead." In 2008, Chris founded Nerdist, which merged with GeekChicDaily in 2011 to form Nerdist Industries, a multi-platform creator of genre and popular-culture content, where he serves as Chief Creative Officer. Chris recently penned his first book "The Nerdist Way" (Penguin) as a full-fledged self-help book for nerds and his Nerdist Podcast, often found at #1 on iTunes, was named one of the top comedy podcasts by Rolling Stone and GQ. Have no fear, Chris has pioneered the twitterverse garnering a mind-altering 1.5 million followers, which is why Time Magazine named him one of the most influential people on Twitter. Don't miss his Comedy Special live in New York.
BE PART OF OUR EXCLUSIVE LIVE AUDIENCE!
FILL OUT FREE TICKET FORM BELOW
This show has finished taping. Please check your local TV listings for showtimes.
---
*
All fields are required.
---
Please DO NOT submit double requests. If you requested tickets via E-Mail already, do NOT request them again here.
This information is NOT shared, sold or used for any purposes other than to accommodate your ticket requests. Our Privacy Policy is available
Here
.
Thank you very much for your interest in the show.
- TheBlackListNYC
Audience Department.