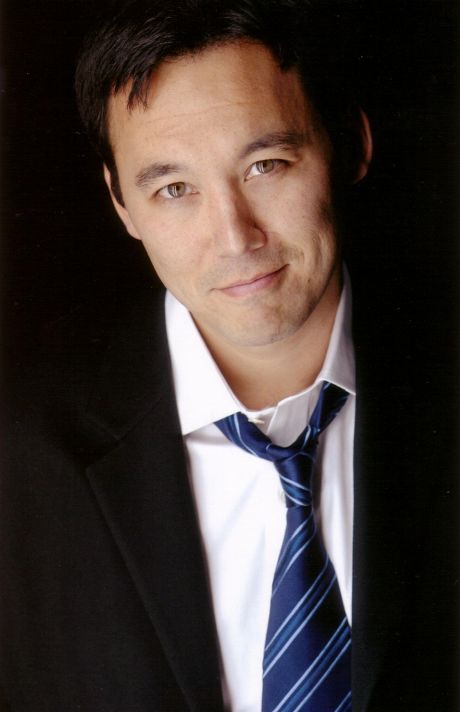 STEVE BYRNE
Comedy Television Special
Friday, February 7th, 2014
Two Shows - 7:00PM and 9:30PM
Filming at the Gerald W. Lynch Theater

at John Jay College
524 West 59th Street, NYC MAP
Tickets Are Complimentary
---
Steve Byrne
has risen through the ranks of the comedy world to become one of the industry's most innovative and sought-after performers. Hailing from Pittsburgh, PA, Steve Byrne was born to a Korean mother and an Irish father. His unique background has given him the base comedic material for his first television show, Sullivan & Son, a half hour comedy on TBS which is returning this summer for its third season. He is a favorite on NBC's The Tonight Show and has appeared on ABC's Jimmy Kimmel Live, CBS's The Late Late Show, TBS's Conan and BET's Comic View. In 2008, Byrne's first one-hour special, Steve Byrne's Happy Hour, premiered on Comedy Central. He followed that up in 2010 with his second Comedy Central Special The Byrne Identity. He has been a featured comic at the Just for Laughs Festival (in Montreal, Toronto and Chicago), HBO's US Comedy Arts Festival in Las Vegas and the CanWest Comedy Fest in Vancouver along with film roles including The Dilemma, Couples Retreat, Four Christmases and countless tv appearances, Byrne's career had gone from success to success. He's toured the country with Vince Vaughn's Wild West Comedy Show. As a big supporter of the US troops, Steve also headlined several USO tours in Afghanistan, Iraq, Japan and Guam. He and his cast mates have also taken The Sullivan & Son Comedy Tour to sold out crowds across the country.
Byrne's lack of ego and outstanding work ethic has helped him become one of today's most respected comedians. Steve Byrne could not be more excited to be taping his third one hour special in the very city he started off doing stand up, New York City. Don't miss your chance to see Steve Byrne's homecoming.
BE PART OF OUR EXCLUSIVE LIVE AUDIENCE!
FILL OUT FREE TICKET FORM BELOW
This show has finished taping. Please check your local TV listings for showtimes.
---
*
All fields are required.
---
Please DO NOT submit double requests. If you requested tickets via E-Mail already, do NOT request them again here.
This information is NOT shared, sold or used for any purposes other than to accommodate your ticket requests. Our Privacy Policy is available
Here
.
Thank you very much for your interest in the show.
- TheBlackListNYC
Audience Department.