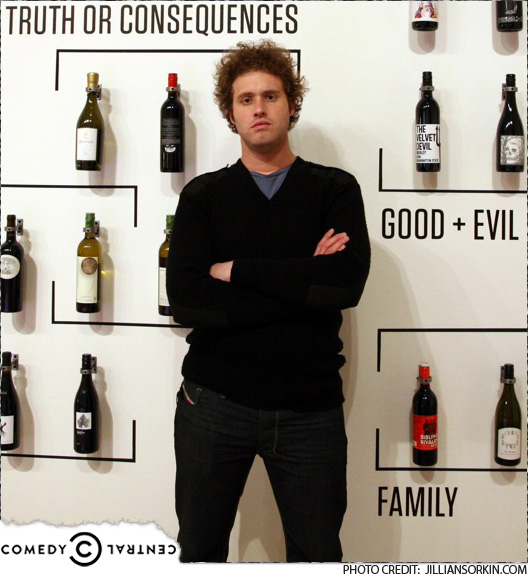 T.J. Miller: NO REAL REASON
Comedy Central Special
Filming Saturday, MAY 21st, 2011

at 8:00PM and 10:00PM
THE BOULDER THEATER,

2032 14th Street,

BOULDER COLORADO
T.J. Miller is coming home to Colorado to film his first Comedy Central Special at the historic Boulder Theater. Over the last year, T.J. has been named one of Variety's "10 Comics to Watch" as well as one of Entertainment Weekly's "Next Big Things in Comedy". T.J. got the country's attention with his starring role in the cult hit "Cloverfield" and he has recently been seen in "Unstoppable" with Denzel Washington, "Gulliver's Travels" with Jack Black and "Get Him to the Greek" with Russell Brand. Join T.J. live for his incredible Comedy Central Special.
BE PART OF OUR EXCLUSIVE LIVE AUDIENCE!
FILL OUT FREE TICKET FORM BELOW
This show has finished taping. Please check your local TV listings for showtimes.
---
*
All fields are required.
---
Please DO NOT submit double requests. If you requested tickets via E-Mail already, do NOT request them again here.
This information is NOT shared, sold or used for any purposes other than to accommodate your ticket requests. Our Privacy Policy is available
Here
.
Thank you very much for your interest in the show.
- TheBlackListNYC
Audience Department.