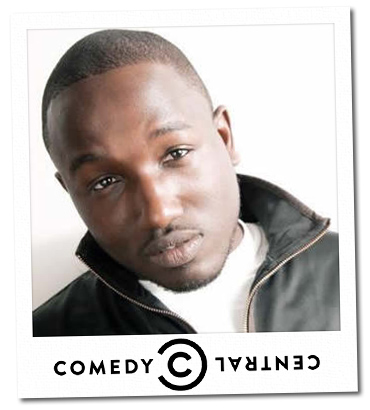 Hannibal Buress
ONE HOUR COMEDY CENTRAL SPECIAL
At The Gramercy Theater
127 East 23rd street in Manhattan MAP
Saturday, December 3rd 2011
Two Shows - 7:15PM and 9:15PM
---
Hannibal Buress's star is on the rise with a sitcom in the works co-created with Jonah Hill starring Hannibal. He wrote until recently for SNL and 30 Rock but that didn't stop him from garnering a dedicated following for his impressive stand-up all over the country. His talents have been highlighted on Comedy Central's "Live at Gotham" and "John Oliver's New York Stand-up Show". Chris Rock, a big fan, has said of Hannibal, "If Steven Wright, Mos Def and Dave Chappelle had a baby, that would be disgusting, but it would sound like Hannibal Buress. The funniest young comic I have seen in years" This is your chance to see Hannibal dig deep into his comedy soul and expose it to you -- why would anyone miss that?
BE PART OF OUR EXCLUSIVE LIVE AUDIENCE!
FILL OUT FREE TICKET FORM BELOW
This show has finished taping. Please check your local TV listings for showtimes.
---
*
All fields are required.
---
Please DO NOT submit double requests. If you requested tickets via E-Mail already, do NOT request them again here.
This information is NOT shared, sold or used for any purposes other than to accommodate your ticket requests. Our Privacy Policy is available
Here
.
Thank you very much for your interest in the show.
- TheBlackListNYC
Audience Department.