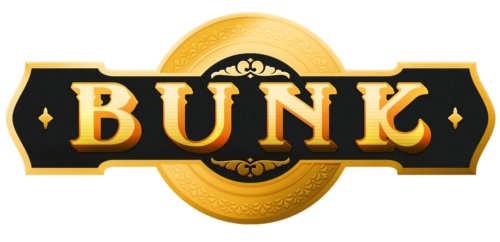 Bunk - new IFC Series
Formerly known as "Pointless"
Starring Host Kurt Braunohler
February 17th-24th, 2012


See schedule below.
Filming at Manhattan Center Studios
303 West 34th Street, NYC, NY MAP
Panelists: Ethan T Berlin, Bobby Moynihan, Jordan Klepper, Damien Lemon, Matt Oberg, Chris Gethard, Kumail Nanjiani, John Gemberling, Eugene Mirman, Alison Rich, Michael Che, Dana Gould, Tom Lennon, Alex Borstein
---
You know how a lot of game shows have rules, prizes, winners, and losers? Yeah, we decided to make one without all that nonsense. We gathered the funniest people we know to make a game show that has only one rule: makes us laugh. Three comedians compete in challenges like insulting injured people, making suggestions for how to improve the evolution of animals, and drawing penises based on a theme suggested by the studio audience. Don't miss this NY Television Festival standout now being filmed for IFC.

BE PART OF OUR EXCLUSIVE LIVE AUDIENCE!
FILL OUT FREE TICKET FORM BELOW
This show has finished taping. Please check your local TV listings for showtimes.
---
*
All fields are required.
---
Please DO NOT submit double requests. If you requested tickets via E-Mail already, do NOT request them again here.
This information is NOT shared, sold or used for any purposes other than to accommodate your ticket requests. Our Privacy Policy is available
Here
.
Thank you very much for your interest in the show.
- TheBlackListNYC
Audience Department.