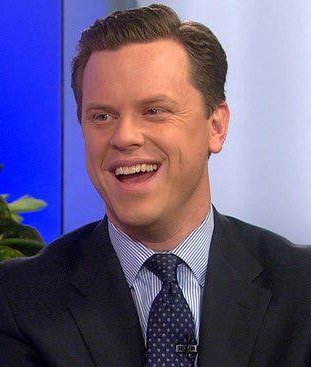 NBC's What We Wasted Our Year On
With Host Willie Geist and comic panelists Julian McCullough, Nikki Glaser,

Seth Herzog and Sherrod Small

Taping Thursday, December 19th
6:45pm @ 30 Rock - MAP
Tickets Are Complimentary
---
Hosted By Willie Geist, Anchor from NBC's "Today", joined by our amazing group of comedians, "What We Wasted Our Year On", a production of NBC News, is a one-hour, year-end wrap-up of what we spent our time on during 2013. From bizarre news stories to infectious viral videos, jaw dropping celebrity gossip to 'did-I-really-just-see that?' TV moments, What We Wasted is a non-stop ricochet through the most memorable stories of the year. Taped in front of a live studio audience, "What We Wasted Our Year On" shines a glaring spotlight on everything we watched, read, discussed and shared with plenty of attitude, comedy and opinion along the way. "What We Wasted Our Year On" is the ultimate countdown of all the news stories that fascinated us, infuriated us or simply stunned us. So goodbye 2013! Here's What We Wasted Our Year On!
BE PART OF OUR EXCLUSIVE LIVE AUDIENCE!
FILL OUT FREE TICKET FORM BELOW
This show has finished taping. Please check your local TV listings for showtimes.
---
*
All fields are required.
---
Please DO NOT submit double requests. If you requested tickets via E-Mail already, do NOT request them again here.
This information is NOT shared, sold or used for any purposes other than to accommodate your ticket requests. Our Privacy Policy is available
Here
.
Thank you very much for your interest in the show.
- TheBlackListNYC
Audience Department.