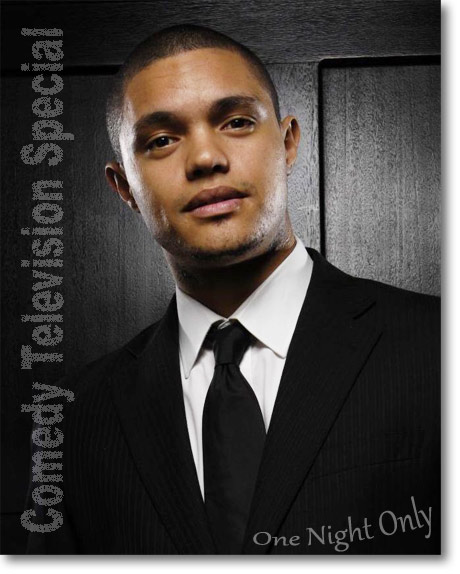 See Comic Trevor Noah
's
One Hour Comedy Television Special
Taping Saturday, July 14th, 2012
9:30PM
At the Tarrytown Music Hall
13 Main Street, Tarrytown
Westchester, NY
MAP
Tickets are absolutely FREE!
---
In a rave review, Newsweek Magazine called his comedy "... political, trenchant, delivered in an easy style that probes sensitive subject matter without being overtly confrontational. This is perhaps what's made him so appealing."
Trevor Noah
is the South African comedian and has sold more DVDs than any other standup on that continent. Noah had his U.S. television debut on
The Tonight Show with Jay Leno in January
, which prompted multiple invitations to return. He has been touring the US with stand-up star Gabriel Iglesias and headlining club venues winning over audiences at every stop. Noah will soon head to the Edinburgh Festival for a month long run of his one person show presented by icon Eddie Izzard. Join Trevor Noah as he shares his uniquely original observations about America and the idiosyncrasies of being a stranger in a strange land. Don't miss seeing Trevor Noah tear up the Tarrytown Music Hall.
BE PART OF OUR EXCLUSIVE LIVE AUDIENCE!
FILL OUT FREE TICKET FORM BELOW
This show has finished taping. Please check your local TV listings for showtimes.
---
*
All fields are required.
---
Please DO NOT submit double requests. If you requested tickets via E-Mail already, do NOT request them again here.
This information is NOT shared, sold or used for any purposes other than to accommodate your ticket requests. Our Privacy Policy is available
Here
.
Thank you very much for your interest in the show.
- TheBlackListNYC
Audience Department.