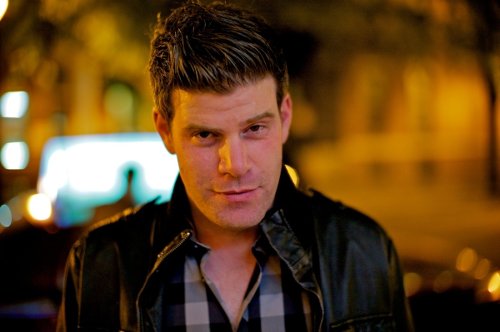 Steve Rannazzisi
Comedy Central One Hour

Stand-up Special
Thursday, April 11th, 2013
Two Shows - 7:00PM and 9:30PM
At The Civic Theater
510 O'Keefe St. New Orleans - MAP
Tickets Are Complimentary
---
Steve Rannazzisi plays "Kevin," the League Commissioner on FX's hit show The League. He was the first one of the group to get married and have a kid, which makes him as close as it gets to an adult in this group. He started the League because he thought it would be fun but now has realized it just means babysitting seven more children. Actor/comedian Rannazzisi got his first taste of television success in 2003 as one of the smart-ass cast members on MTV's Punk'd. Since then Steve has continued to make audiences laugh in television, feature films and on comedy stages across the country. His first job in LA was the doorman at the world-famous Comedy Store on Sunset Boulevard. It was there that he honed his skills amongst some of the most prolific comics in the business, such as Eddie Griffin, Joe Rogan and Andrew Dice Clay. Steve was seen opposite Eddie Murphy and Thomas Hayden Church in the Paramount feature film Imagine That, with Kevin James in Paul Blart: Mall Cop and in the films, Summer of Sam and For Your Consideration. He has appeared on Comedy Central's Premium Blend. Steve is excited to perform his first Comedy Central Hour Special in the heart of the Big Easy.
BE PART OF OUR EXCLUSIVE LIVE AUDIENCE!
FILL OUT FREE TICKET FORM BELOW
This show has finished taping. Please check your local TV listings for showtimes.
---
*
All fields are required.
---
Please DO NOT submit double requests. If you requested tickets via E-Mail already, do NOT request them again here.
This information is NOT shared, sold or used for any purposes other than to accommodate your ticket requests. Our Privacy Policy is available
Here
.
Thank you very much for your interest in the show.
- TheBlackListNYC
Audience Department.