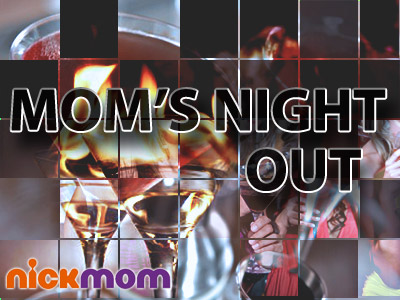 Mom's Night Out
Comedy and Wine
4 TV Tapings - Sunday and Monday
February 24th and 25th
At the famous MTV Studios

in Times Square
Sunday - 5:45PM and 8:30PM
Monday - 5:30PM and 8:00PM
Future Tape dates: 3/17 and 3/18, 4/7, 4/8 and 4/28, 4/29
Tickets Are Complimentary
Mom's Night Out is inspired by you -- moms everywhere who deserve a great night out. Ladies, the wine and entertainment are on us. See some of New York's funniest stand-ups riffing on parenthood and life while you get a night out without the kids. Each show features a selection of comics, mostly moms but also some very funny dads and non-parents with comedy about their moms. Past hosts have included Judy Gold, Caroline Rhea, Tisha Campbell-Martin and Bonnie McFarlane. Past performers have included the incredibly talented Laurie Kilmartin, Jim Breuer, Cathy Ladman, Al Madrigal, Wendy Liebman, and Melanie Comarcho. If you enjoy watching the shows on television, you will love being in the live audience right in the heart of Times Square. If you missed the shows, you can check them out by clicking this
link.
Laugh off all of the week's stresses with us at Mom's Night Out.
BE PART OF OUR EXCLUSIVE LIVE AUDIENCE!
FILL OUT FREE TICKET FORM BELOW
This show has finished taping. Please check your local TV listings for showtimes.
---
*
All fields are required.
---
Please DO NOT submit double requests. If you requested tickets via E-Mail already, do NOT request them again here.
This information is NOT shared, sold or used for any purposes other than to accommodate your ticket requests. Our Privacy Policy is available
Here
.
Thank you very much for your interest in the show.
- TheBlackListNYC
Audience Department.