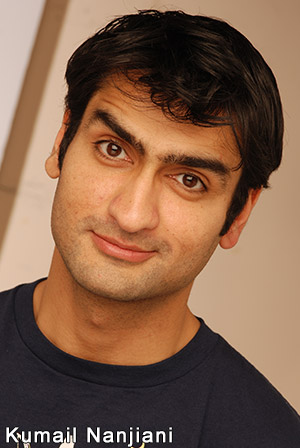 See Kumail Nanjiani in his first
Comedy Central One Hour
Stand-up Special
Wedesday, October 24, 2012
Two Shows - 7:00PM and 9:30PM
At The Moody Theater
310 W. Willie Nelson Blvd, Austin, TX 78701 Map
All Tickets are complimentary.
---
Kumail is a tireless Los Angeles-based writer and performer who has been featured in Variety's "10 Comics to Watch," the Hollywood Reporter's "10 Rising Comedy Talents" and New York Magazine's "10 Comedians that Funny People Find Funny." He's toured with Stella, Eugene Mirman, and Zach Galifianakis and has been seen performing stand-up on Conan, Late Night with Jimmy Fallon, The Late Show with David Letterman, and Jimmy Kimmel Live. He has also been featured on Portlandia, The Colbert Report, Michael and Michael Have Issues and more recently on John Oliver's New York Stand-Up Show on Comedy Central and as a regular cast member on TNT's Franklin & Bash. He is hysterical and not to be missed. Check out Kumail's first Comedy Central One Hour Special in Austin.
BE PART OF OUR EXCLUSIVE LIVE AUDIENCE!
FILL OUT FREE TICKET FORM BELOW
This show has finished taping. Please check your local TV listings for showtimes.
---
*
All fields are required.
---
Please DO NOT submit double requests. If you requested tickets via E-Mail already, do NOT request them again here.
This information is NOT shared, sold or used for any purposes other than to accommodate your ticket requests. Our Privacy Policy is available
Here
.
Thank you very much for your interest in the show.
- TheBlackList
Audience Department.