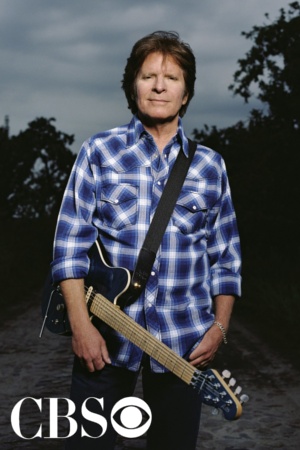 John Fogerty
Live Mini-Concert at the Hard Rock Café
Tuesday November 22,nd 2011
10:30AM - 12:00PM approx.


Line up 10:00AM - 10:20AM
---
Fantastic Opportunity for JOHN FOGERTY FANS. Be up close and personal with JOHN FOGERTY in a LIVE mini-concert ( three songs several times) being taped as a part of a CBS Special on TUESDAY, NOVEMBER 22nd at the Hard Rock Café in Times Square. We only have room for about 250 fans (families are welcome) and we are looking for excited fans who will be happy to hang out with JOHN from 10:30AM until 12:00PM approximately. Be on television with JOHN FOGERTY -- This taping will be on CBS as a part of a Holiday Special.
BE PART OF OUR EXCLUSIVE LIVE AUDIENCE!
FILL OUT FREE TICKET FORM BELOW
* FOR ALL SHOWS YOU MUST BE ON LINE AT LEAST

30 MINUTES IN ADVANCE
* YOU MUST BE 18 YEARS OR OLDER TO ATTEND THE SHOWS. YOU MUST LIVE IN THE NEW YORK CITY AREA (NY,NJ,CT) OR BE IN NYC DURING THE FILMING WEEK TO BE ELIGIBLE FOR TICKETS.
---
*
All fields are required.
---
Please DO NOT submit double requests. If you requested tickets via E-Mail already, do NOT request them again here.
If you experience any problems with the web form, you can try this Alternative Method.
This information is NOT shared, sold or used for any purposes other than to accommodate your ticket requests. Our Privacy Policy is available
Here
.
Thank you very much for your interest in the show.
- TheBlackListNYC
Audience Department.