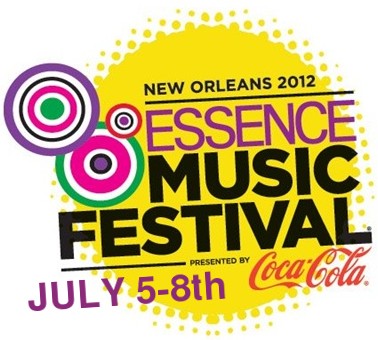 Essence Music Festival
At The Superdome In New Orleans, LA
Do You Want To See The Essence Music Festival

For FREE ?



Be A Seat Filler* for the first two acts of each night in the best seats in the house! An unbelievable offer if you are willing to follow a few simple rules outlined below.
Friday, July 6th

THE POINTER SISTERS
KEYSHIA COLE
TREY SONGZ
D'ANGELO
CHARLIE WILSON
NEPHEW TOMMY

Saturday, July 7th

TANK
MARY MARY
LEDISI
KEVIN HART
MARY J. BLIGE
NEPHEW TOMMY

Sunday, July 8th

KIRK FRANKLIN
FANTASIA
ANTHONY HAMILTON
ARETHA FRANKLIN
NEPHEW TOMMY

Seat Fillers*
agree to be moved several times throughout the opening performances. We will be seat filling the best seats in the house for the first two acts of the show at least. At some point in the night, you are likely to be moved to a place where you will be able to hear the rest of the performances but you will no longer be in the premier seats. You must be willing to wear cocktail attire.
You must be available to arrive between 4:45PM and 5:15PM to participate in this exclusive event.
Seat filling is an exciting experience since you not only occupy the VIP seats (closest to the stage) for some stellar performances but you get an opportunity to be filmed for the exclusive TV One Night Only: Live from the ESSENCE Music Festival 2012.
BE PART OF OUR EXCLUSIVE LIVE AUDIENCE!
FILL OUT FREE TICKET FORM BELOW
This show has finished taping. Please check your local TV listings for showtimes.
---
*
All fields are required.
---
Please DO NOT submit double requests. If you requested tickets via E-Mail already, do NOT request them again here.
This information is NOT shared, sold or used for any purposes other than to accommodate your ticket requests. Our Privacy Policy is available
Here
.
Thank you very much for your interest in the show.
- TheBlackListNYC
Audience Department.