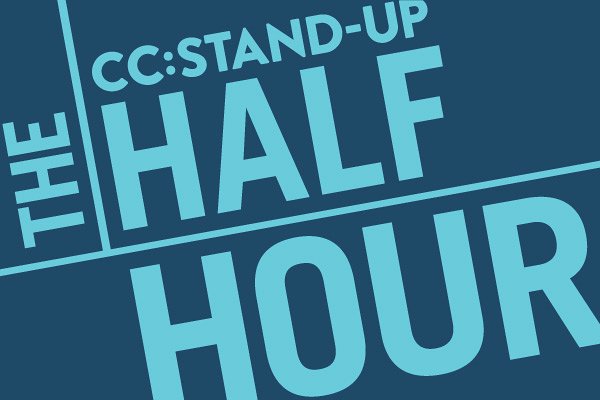 Comedy Central Boston

Invasion 3.O
Comedy Central Hits Boston Again For

Four Days Of Comedy Tapings!
THE HALF HOUR
Season Three on Comedy Central
Shows are taping at The ROYALE
279 Tremont St. Boston MAP
Tuesday, March 25th - Friday, March 28th
Two Shows Nightly - 7:15PM and 9:15PM
except Friday's shows which begin at 6:45PM and 8:45PM
---
We had an incredible year last year -- Thanks Boston. So here we are again. See amazing comedy veterans and rising stars tape their half hour specials for Comedy Central. Comedy Central is shining the spotlight on some of the funniest and most unique comedians out there today with its third season of THE HALF HOUR -- the hit Comedy Central stand-up series filmed in Boston. We still give the live Boston audience two comedians per show for an hour of great stand-up while the TV audience gets THE HALF HOUR. Join this talented army of comics as they set The Royale ablaze in their premiere Comedy Central specials (For a small number of the comics this is their second half hour). (See the schedule of comedians below) The shows are still free courtesy of Comedy Central.Boston, we know you are ready for all this comedy!
* click on comics for more info
Tuesday, March 25th
Wednesday, March 26th
Thursday, March 27th
Friday, March 28th
BE PART OF OUR EXCLUSIVE LIVE AUDIENCE!
FILL OUT FREE TICKET FORM BELOW
* FOR ALL SHOWS YOU MUST BE ON LINE AT LEAST

45 MINUTES IN ADVANCE
* YOU MUST BE 21 YEARS OR OLDER TO ATTEND THE SHOWS. YOU MUST LIVE IN BOSTON AREA TO BE ELIGIBLE FOR TICKETS.
---
*
All fields are required.
---
Please DO NOT submit double requests. If you requested tickets via E-Mail already, do NOT request them again here.
If you experience any problems with the web form, you can try this Alternative Method.
This information is NOT shared, sold or used for any purposes other than to accommodate your ticket requests. Our Privacy Policy is available
Here
.
Thank you very much for your interest in the show.
- TheBlackListNYC
Audience Department.