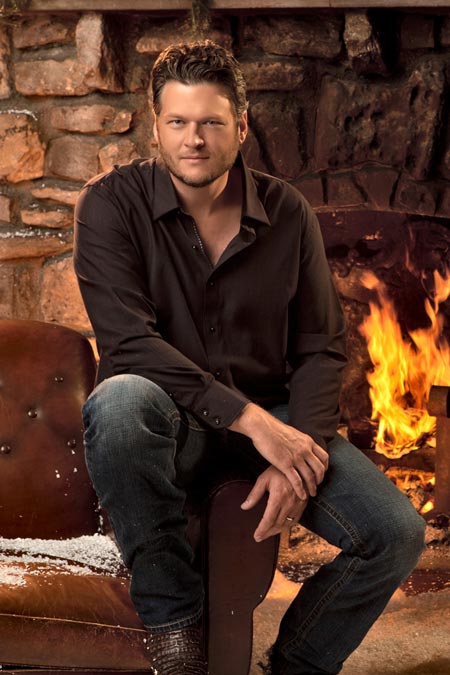 BLAKE SHELTON'S
NOT SO FAMILY CHRISTMAS
With guests Miranda Lambert, Reba, Kelly Clarkson, Dorothy Shackleford and others

Filming on Sunday, November 4th, 2012
Two Shows - 4:45PM and 7:45PM -

New Showtimes Change
At RED Studios
846 North Cahuenga Blvd. Los Angeles, CA MAP
---
BLAKE SHELTON, CMA and ACM's reigning Male Vocalist of the Year is set to perform songs off of his current album "Cheers, it's Christmas" for his upcoming holiday special "BLAKE SHELTON'S NOT SO FAMILY CHRISTMAS" on NBC. A moment not to be missed, as Blake performs classic and original songs alongside some of his friends and fellow icons, MIRANDA LAMBERT, REBA, KELLY CLARKSON AND a very special performance with his Mother, DOROTHY SHACKLEFORD.
BE PART OF OUR EXCLUSIVE LIVE AUDIENCE!
FILL OUT FREE TICKET FORM BELOW
This show has finished taping. Please check your local TV listings for showtimes.
---
*
All fields are required.
---
Please DO NOT submit double requests. If you requested tickets via E-Mail already, do NOT request them again here.
This information is NOT shared, sold or used for any purposes other than to accommodate your ticket requests. Our Privacy Policy is available
Here
.
Thank you very much for your interest in the show.
- TheBlackListNYC
Audience Department.